Dealing with blemish-prone skin that easily breaks out?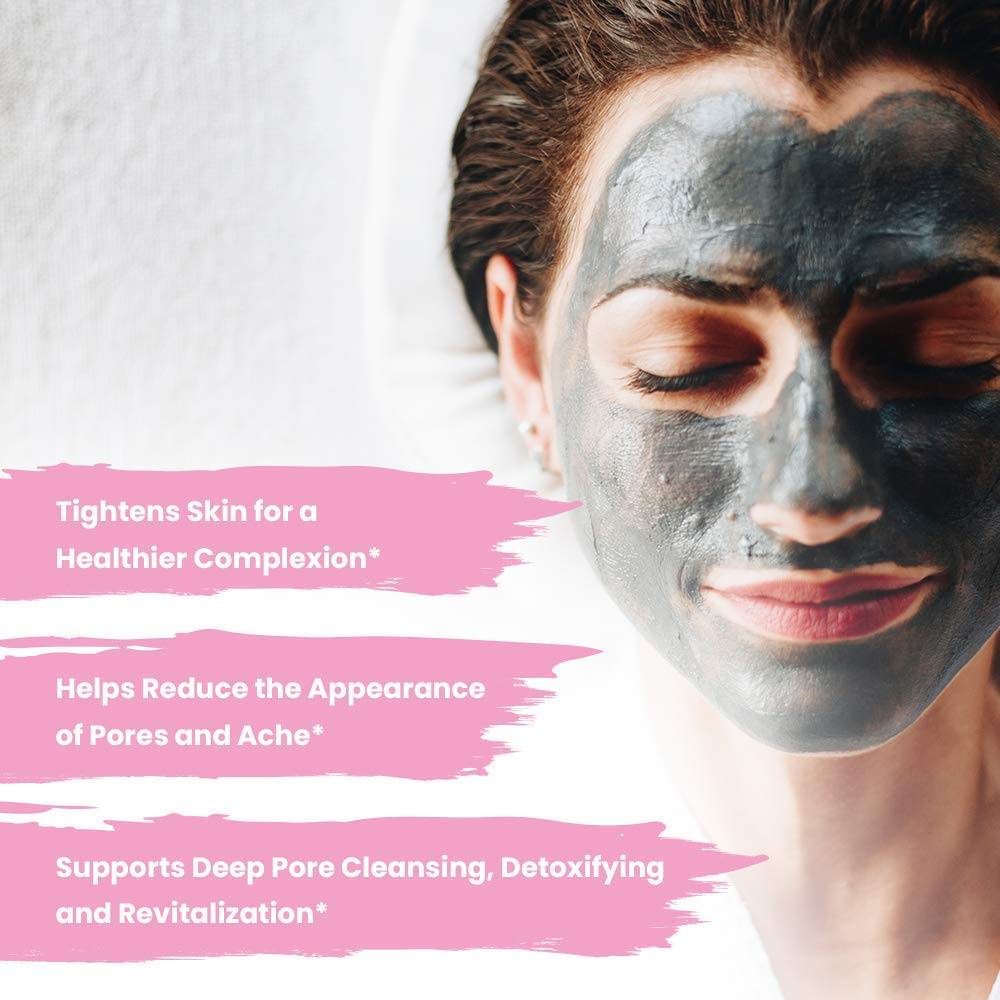 Purifies For Clearer Skin. Dealing with blemish-prone skin that easily breaks out? Our hydrating collagen facial mask helps to reduce impurities that clog pores. Make it part of your nighttime routine and set off on the path to smooth, soft, and clear skin.
Reduces Lines & Wrinkles. Treat yourself to a major confidence boost! Unlike other anti-aging masks that simply boost collagen production, our anti-wrinkle facial mask contains actual collagen peptides that plump up skin to reduce the appearance of fine lines and wrinkles.
Hydrolyzed Collagen. Our collagen facial mask for women is formulated with hydrolyzed collagen to help create firmer, healthier, more balanced skin for radiant confidence by enhancing the appearance of dry or damaged skin by reducing flaking and restoring suppleness.
Triple Action Clay & Activated Charcoal. Infused with triple action clay to control oiliness and remove excess sebum from your face and activated charcoal to gently exfoliate and bind to dirt, lifting it from your pores and making them less visible.
Soothes And Rejuvenates. Our ingredients are all inspired by nature to create a collagen face mask for women that complements all skin types. Packed with antioxidants, it nourishes your skin for a rejuvenated look and an even complexion.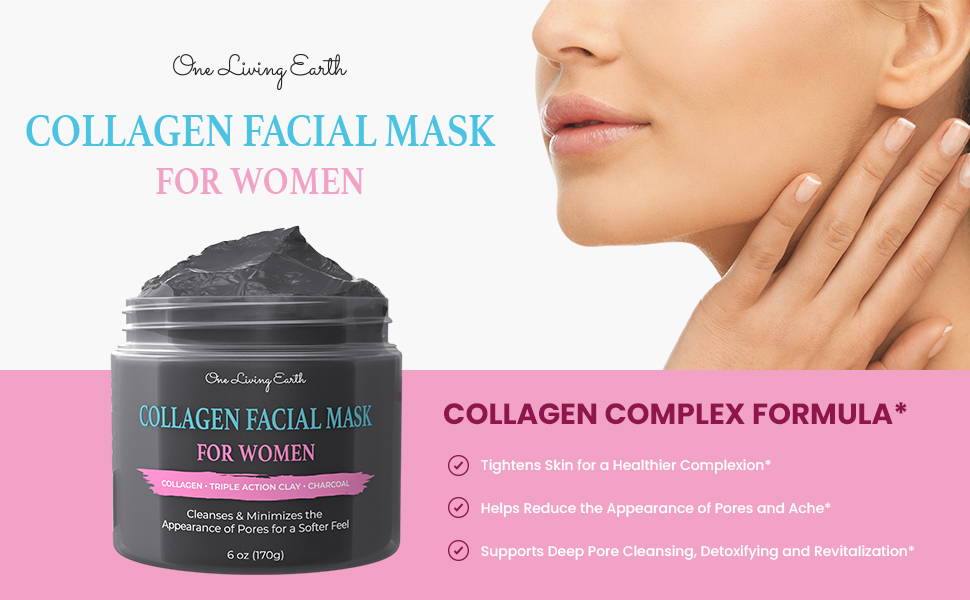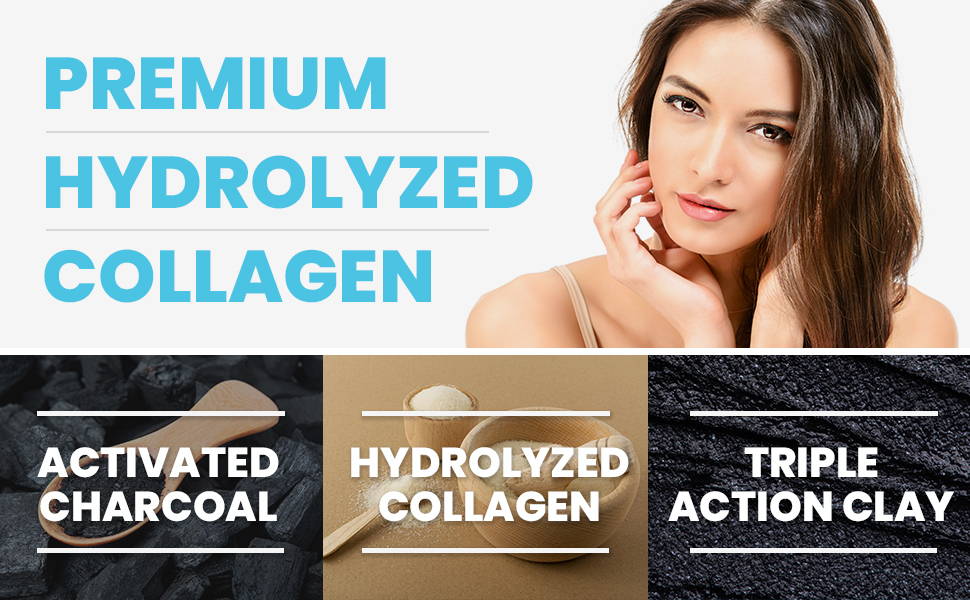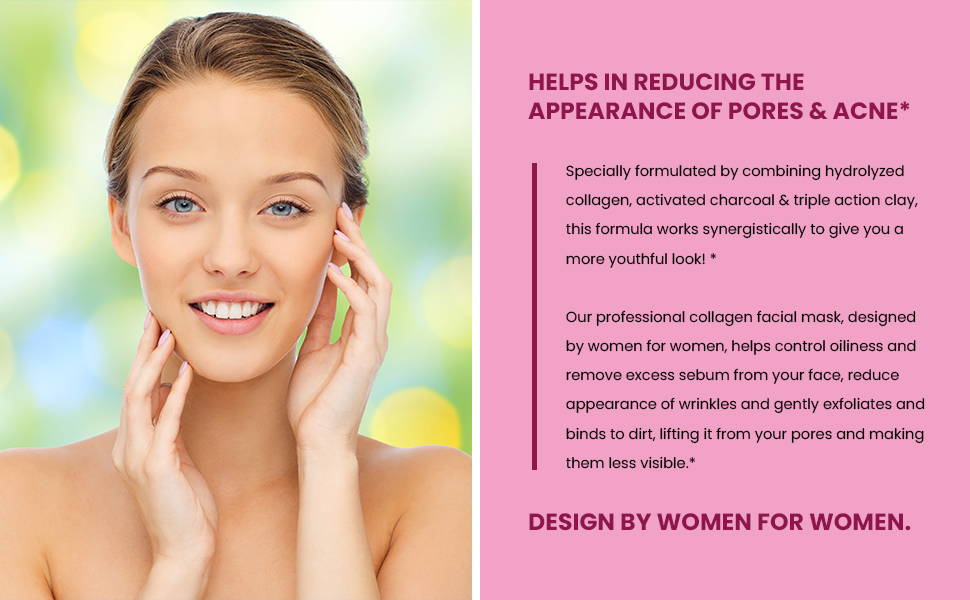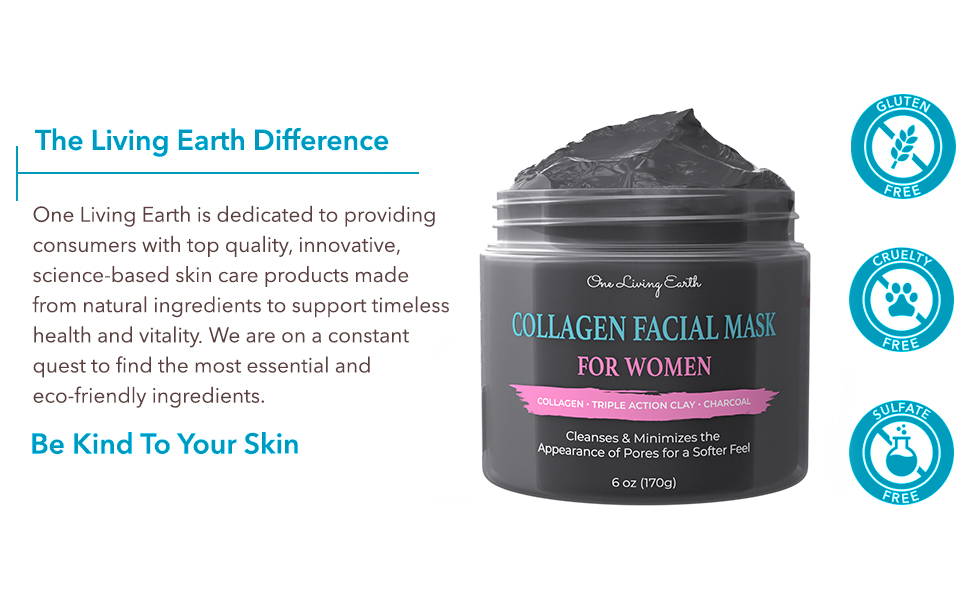 Hydrolyzed Collagen, Charcoal Powder, Water, Kaolin, Montmorillonite, Lecithin, Polysorbate 20, Butylene Glycol, Iron Oxides (CI 77499), Polyquaternium-7, Sodium Acrylate/Sodium Acryloyl Dimethyl Taurate Copolymer, Cetyl Alcohol, Glycol Stearate, Glyceryl Stearate, Caprylic/Capric Triglycerides, Illite, Phenoxyethanol, Ethylhexylglycerin, Xanthan Gum, Fragrance, Propylene Glycol, Diazolidinyl Urea, Iodopropynyl Butylcarbamate.
Go ahead, get your anti-aging face mask and turn back the hands of time!
Plumps up skin and improves elasticity for reduced fine lines.
Hydrates the skin for a radiant glow and a supple feel.
Nourishes with powerful antioxidants for healthy skin.
Purifies and removes impurities to reduce breakouts.
Soothes and rejuvenates for a beautiful, even complexion.
For external use only. Possible Sensitivity/Reaction: Please use a small amount of product first on an area to test before use on the intended area. Do not apply to damaged or broken skin. Stop use and consult a physician if irritation or rash occurs. Avoid direct contact with eyes. If swallowed, seek immediate medical attention. Keep out of reach of children and pets. Consult your physician before using on any area of injury, burns, eczema, or dermatitis.
Helps firm, hydrate, moisturize and brighten skin to tone and reduce the appearance of wrinkles, dry, combination, acne prone, tired and aging skin
Apply an even layer to clean dry skin, avoiding eye and lip area. Leave on for 10 to 20 minutes then remove with water. For best results use 2 time a week.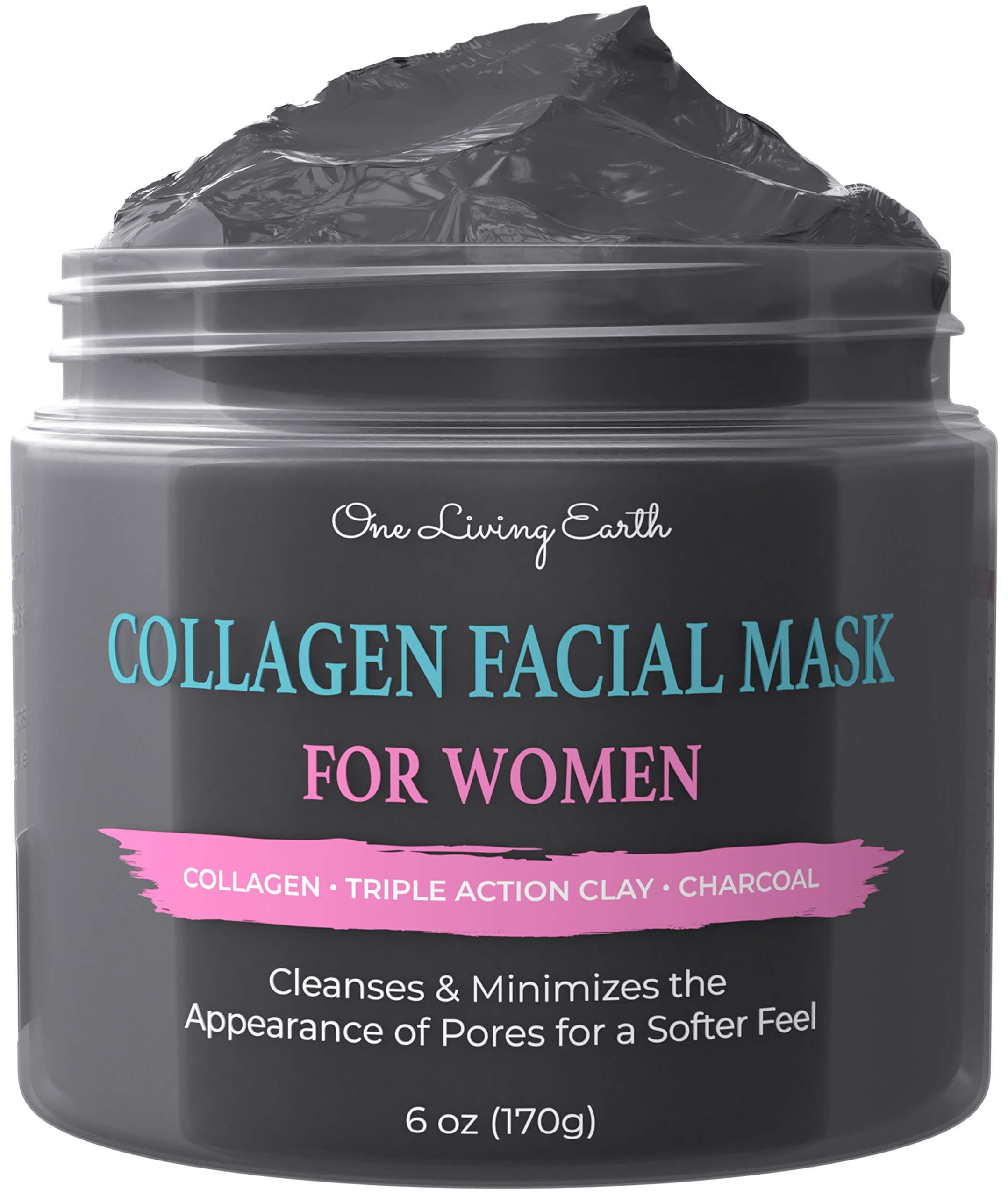 Real Customers, Real Reviews
"I would recommend this product to any male or female for every reason that counts"
"What an AMAZING PRODUCT!!
Not only does it smell amazing, but after much skepticism after using at just the 1st time it made my skin noticeably younger, tighter, and brighter!!
I was injured in Iraq in a military it's hard to find stuff to help my scars on my face where I was injured after using this product I am hooked thank you so much after 12 years of searching for something I finally found it at a very good price as well!!"
"Definitely would recommend this facial mask!"
"I love this facial mask because it has collagen and activated charcoal in it. Also has triple action clay. I have never been a fan of the collagen mask sheets. First of all, the sheets never cover all of your face. There are always a few spots that do not get covered so you are treating only a portion of your face. Second, I can't walk around doing chores around the house with the sheet masks on. They fall off EVERY TIME! This stuff stays on.
I have been using this mask twice a week. I love the results! I use it after I wash my face at night. I tone and skip the moisturizer and apply this facial mask for thirty to thirty five minutes. The next day, my skin appears more lifted and less tired. It is true, your skin will feel very soft from the very first time you rinse it off of your face! I can have oily skin and after rinsing it off not only was it super soft but it had a matte finish and I had no need to apply lotion/moisturizer. I am looking forward to using this more often and get rid of some black heads!!!
Definitely a quality beauty product. Definitely would recommend!"